Warm sun.
Turquoise surf.
13 miles of soft, white, sandy shoreline.
This is why you've come to Varadero.
Whether soaking up the sun in a lazy lounge chair, exploring the beach with your significant other, or venturing below the surface of the calm, clear waters – you'll never get tired of what this strip of paradise has to offer.
Beach front living
If staying at one of the many all-inclusive resorts, you will likely be only a short walk from the beach. The nice thing about being right on the beach is that you don't have to worry about hauling a days-worth of items along with you; if you forget something, you can always go back to your room to get it.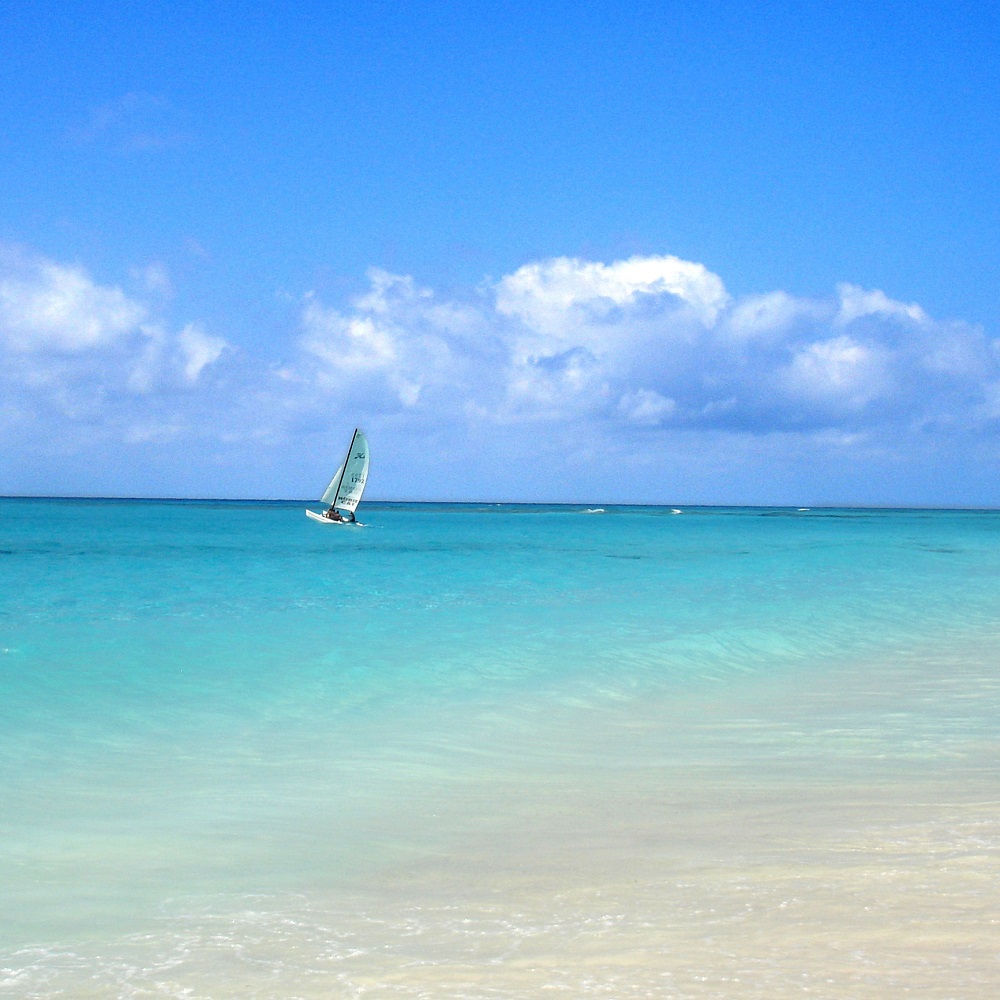 Resorts offer easy beach access and provide lounge chairs and maybe even umbrellas. In general though, areas with shade are scarce. Be prepared to be exposed to the sun.
Tip: Don't forget sun screen from home. Many items are available at the hotel but they can be quite expensive.
Larger beach towels are provided by the hotel and can be picked-up each day near the resort's swimming pool area. The towels are registered to your room number so make sure you don't lose them!
Sea & Surf
Resorts often provide water activities such as stand-up paddle boarding and catamaran sailing. Many people also bring along a diving mask and snorkel to do some exploring under the water. Check with your specific hotel to find out what's included.
Explore
While strolling the beach, you'll notice an endless supply of sea shells, conch, starfish and coral. On a windy day, you may find Portuguese man o' war jellyfish washed-up on shore. They are beautiful, but don't touch; the tentacles can leave a nasty sting!
Want to do a little shopping but don't want to leave the beach? Don't worry, the shopping will come to you! Vendors often stroll up and down the beach to offer locally made products. These unique, hand-made crafts are similar to what you will find at the various markets in the town of Varadero.
As you can see there is much to do on the beaches of Varadero, or even nothing at all! It's up to you how you spend your vacation here, but if you have a love for the beach, then it's likely Cuba will become one of your favourite places on Earth!
~ Varadero Life
Enjoy this article? Share the love with your friends:
---
---
Have a question about Varadero?
Discover what other's are saying
and share your own experiences
in the Varadero Life Forum!