One thing in Varadero that caught me by surprise is how relaxing the shopping experience feels compared to other Caribbean countries, or even other parts of Cuba.
While in Mexico, Dominican, or Havana, street vendors will often be quite aggressive in trying to sell you their merchandise. They'll call you over and it feels like they won't let you leave until a sale has been made. This is great for those who like to bargain and negotiate a deal. But for most people, this does not contribute to the easy-going vacation experience they had planned on.
Varadero for the most part is the complete opposite. You can stroll through the markets and browse the various items without anyone hassling you. In some cases, we had to actively look for someone to ask a question or make a purchase. It was a breath of fresh air to deal with such nice people without all the high-pressure tactics. Feel free to still bargain and make offers, but I'm sure you'll find the prices are more than fair to begin with.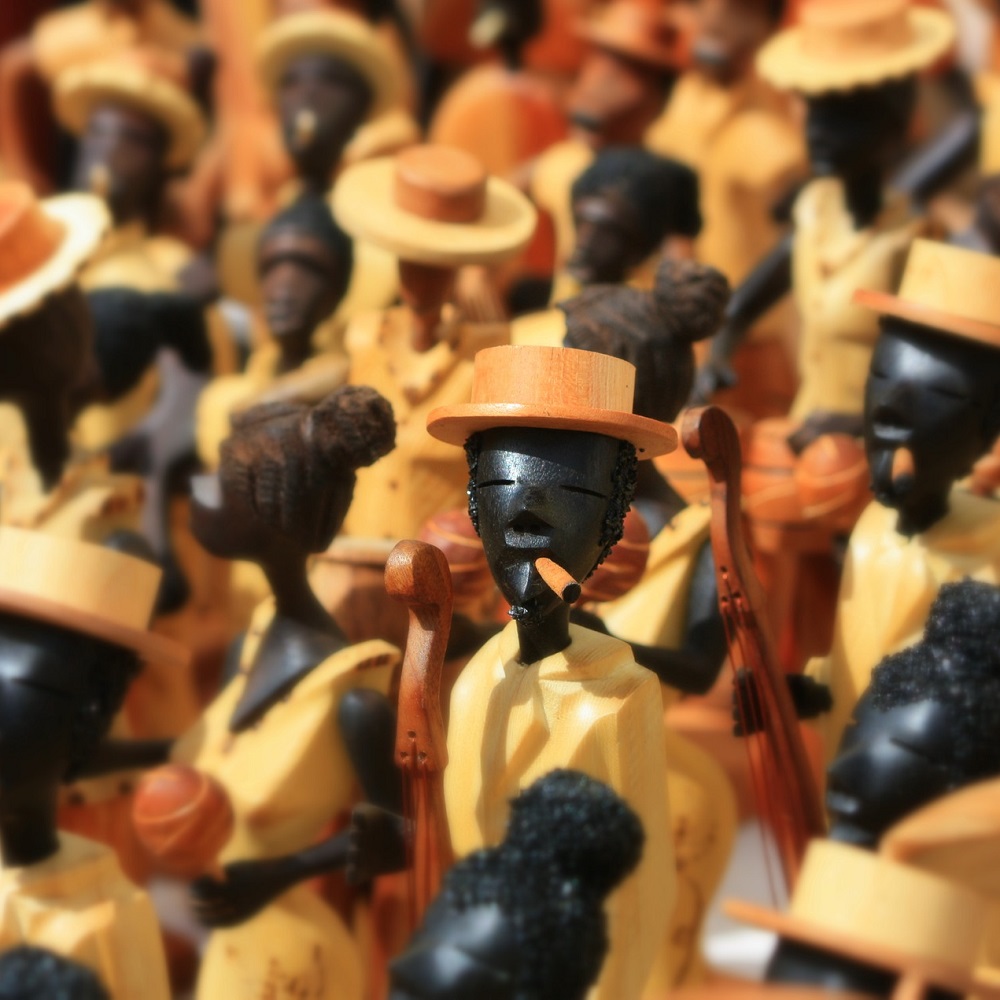 The reason that Varadero feels so different likely has to do with the fact that the entire peninsula is designed as a resort community. It is gated from the rest of Cuba and generally the only people allowed into the area are tourists and those that work in the tourist industry. For this reason, you will often hear Cubans describe Varadero as "plastic" and not the "real" Cuba. So enjoy the laid-back lifestyle and safety of Varadero, and explore some other parts of Cuba when you're looking for a little adventure.
---
Getting to Town
The double-decker buses running up-and-down the peninsula are a fantastic, cost effective option. You purchases a ticket which last for the entire day and you hop on-and-off as often as you like.
You will likely have a bus stop near your resort and the buses show up every few minutes. This is a great way to explore the town of Varadero and get a good look at the entire peninsula.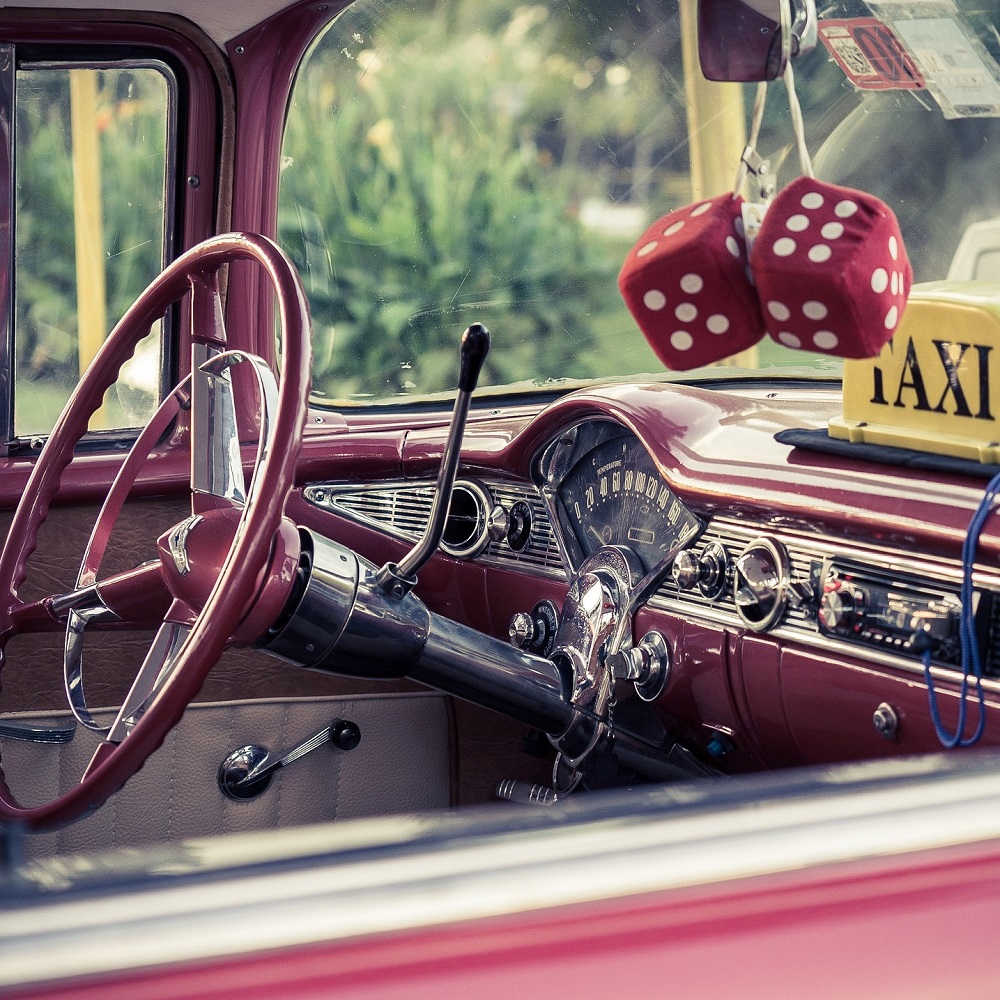 For a custom-tailored way to explore the area (with a little more style), taxi cabs are a great option. This is also a good way to experience those famous classic cars from the 50's & 60's first-hand. Check with your resort to order a local taxi.
Here's an idea: Use the buses for shopping during the day and take a cab when dining out in the evening.
---
Places to Shop
Below are some of the shopping highlights while visiting the Varadero strip.
Centro Comercial Hicacos
This is a convenient shopping mall in the heart of downtown Varadero.
You won't necessarily find local crafts or super-good bargains, but the prices are good and this place has almost anything you'll want to find. Check it out if you're looking for beach-wear, rum, coffee, or a quick bite to eat (or drink to cool off).
This mall is probably your best choice if you're in need of a bathroom break and can't wait to get back to your resort.
Public Washroom Pro Tip: Throughout Cuba, bring along some toilet paper or tissues with you; restrooms aren't reliable. Also, a have a peso to tip the washroom cleaning staff.
Los Caneyes
This little market is great to find local artwork and crafts. It's mostly covered which will keep you out of the sun while browsing.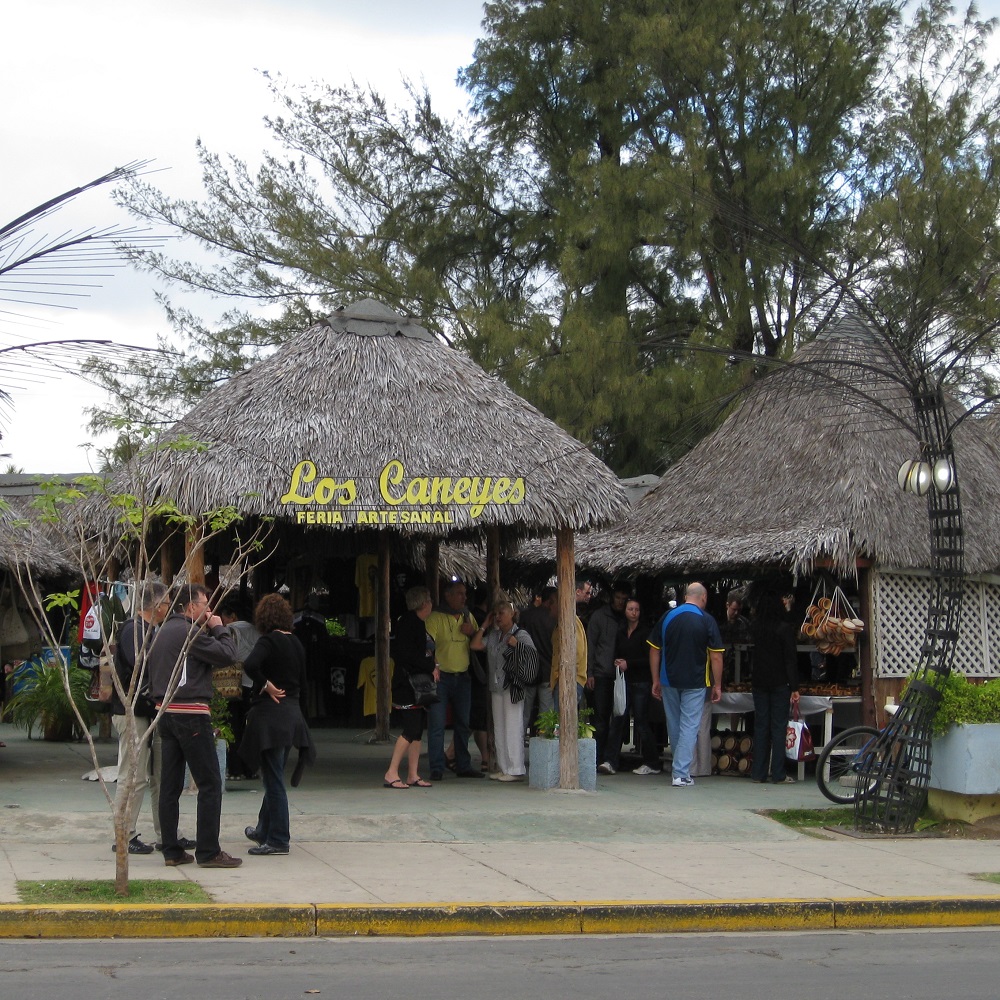 El Encanto
This place seems like it's more for the locals, but as tourist, I find places like this interesting to look at. Here  you will find a supermarket with groceries, clothing, furniture, and appliances.
Plaza Dona Eva
This market has many souvenirs off all kinds. You will notice that similar products and crafts can be found in many different shops across town. A lot of these products are unique, so you might want to shop around to find a slight modification on that item you're looking for.
This is only a very small sample of what Varadero has to offer. You will pass by many other small shops and markets as well. New York or Miami it isn't, but while in Varadero you're sure to enjoy a day in town while doing a little shopping.
Walking the main street is worth it, even if you're not much of a shopper. Take the afternoon to look at the fantastic old architecture and interact with the local people.
~ Varadero Life
Enjoy this article? Share the love with your friends:
---
---
Have a question about Varadero?
Discover what other's are saying
and share your own experiences
in the Varadero Life Forum!